Description
iP3.5mm + Lightning Iphone X Charging & Audio Aux Cable for  ipad JS-038
2 In 1 interface for the charging and speaker connection of iOS10(or above) or the music playback of electronics with 3.5mm interfaces(e.g.car AUX) using bluetooth.
Easy to use simply through the connection of electronics(home speaker,car speaker)to the mobile phone. The built-in decoding chip enables fast reading of mobile phone and input/output data through stable and rapid transmission. The high-purity gold-plated plug remains sensitive after repeated plugging and unplugging. The use of aluminum alloy material in the plug shell makes it anti oxidative and more durable.
Designed for iPhone X Charging. This item is dedicated to enable you to play audio from your iPhone on your car stereo, headphones, bluetooth speaker and other devices. Saves Time and Effort – 3.5mm Audio Aux cable with charge port. This item allows you to use external devices such as car stereos to play your music without having to waste time.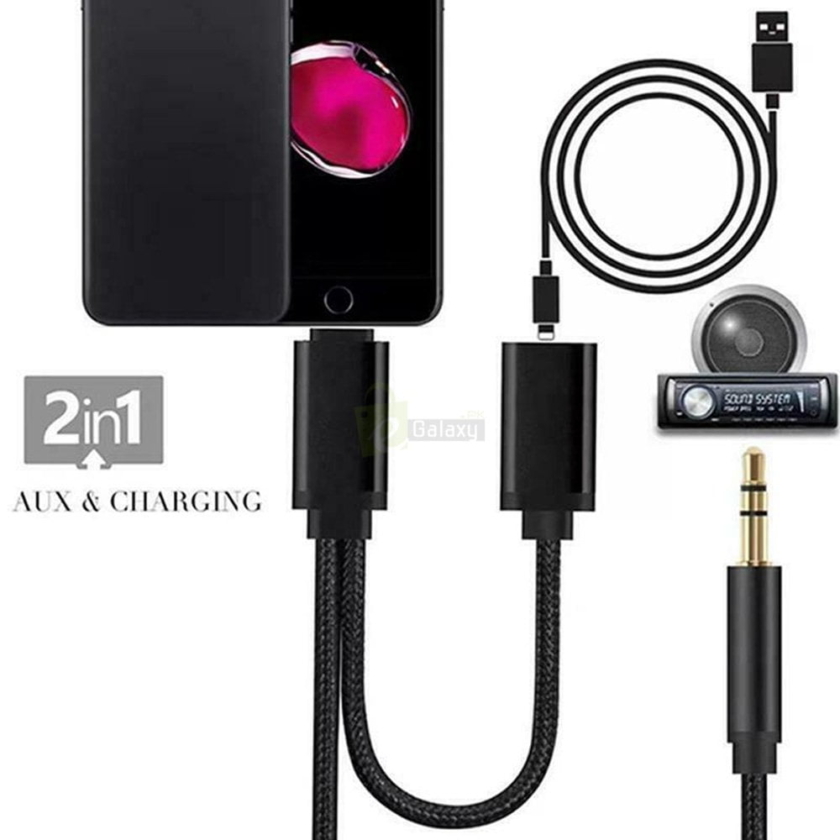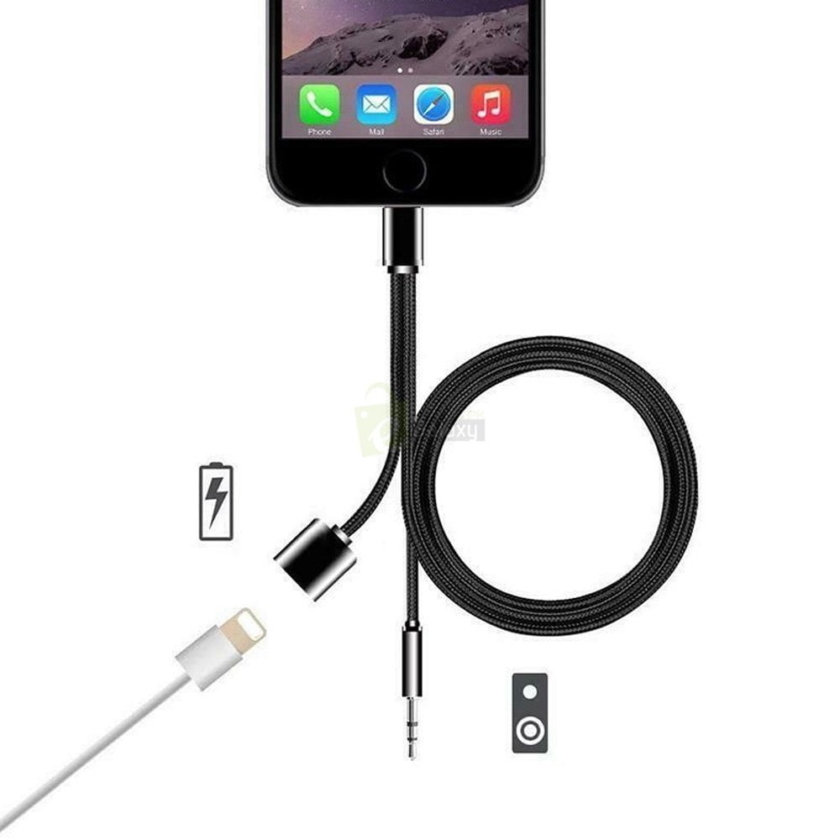 2 IN 1 You can listen and share your favorite music and enjoy it with the people around you. This is very handy when it comes to an occasion such as a little friends gathering, party, barbecue. At the same time, you can charge your iPhone. Smart & Innovative Design nylon braid material, tangle free, lightweight and small easy to carry.
This Device is compatible with Apple iPhone X , iPhone 8 / 8 Plus, iPhone 7 / 7+, iPhone 6 / 6s, iPhone 6+
Click here to check more Charging Cables